Introducing, the artists behind:
Or Current Resident
*Member, Actors Equity Association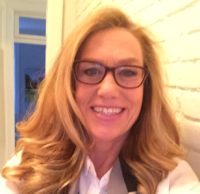 Joan Bigwood (Playwright): Currently a resident of Newmarket, NH, Joan is a graduate of Smith College who studied scriptwriting under Olwen Wymark in London. A flair for doggerel earned her an international prize sponsored by Givenchy and inspired the book and lyrics to Hats Off!, a show about a London hat shop that was shortlisted for the prestigious Vivian Ellis Prize and staged by Nantucket Theatre Workshop in 2016. Her first novel, Co-opted, won an IndieReader Discovery Award in 2011. Current works under development include First Person Plural, a two-woman dramedy about the Mexican-American experience, and a second comedic novel about the working poor in privileged America.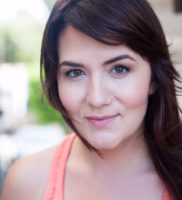 Brandi Varnell Duy (Director/Producer) is ecstatic to be directing Or Current Resident after directing the reading in SBP's Reading Lab. With Squeaky Bicycle she has directed NY Times Reader Pick – Alligator Summer, by Dylan Lamb, Tracks Electrified by Jane Miller at MITF, Lumbricus Terrestris, by Emily Daly at Theater for the New City, as well as numerous readings. She is a graduate of The New School, Equity actor, and Co-founder/Artistic Director of Squeaky Bicycle Productions. Brandi's greatest accomplishments are two small humans who know her as Mama. Thanks to JD, OD, and BD.

Krystle N. Adams* (Jill Finch) was last seen in New Hampshire at the Weathervane Theater playing several roles such as Motormouth Maybelle in Hairspray and Anita in West Side Story. You can see Krystle online in her web series "Brooklyn Baby, Jersey Maybe". She is in pre-production for her short film "Blackout Cake" and is working on her short film that she's writing "Dent". Krystle is also a playwright at the Actors Studio's Playwright/Directing Unit. "I am thankful to my Lord, my wonderful hubby and my two beautiful crazy kids." Krystle is a proud member of Actors Equity Association.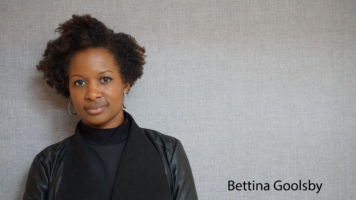 Bettina Goolsby (Lynn Finch) trained at the William Esper Studio as well as The People's Improv Theater (aka The Pit). Originally from Virginia, Bettina graduated with a business degree from the McIntire School of Commerce at the University of Virginia. She lives for travel, long walks, memorable moments spent with friends, kettle corn popcorn and adventures of all kinds. She is thankful to be a part of this production, and dedicates this show to her Aunt Jackie ("Auntie"). Website: www.bettinagoolsby.com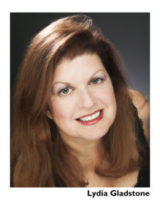 Lydia Gladstone* (Mimi Finch) Off-Bway: Dog Day Afternoon; De Donde?; Summer; Harry & Eddie: the Birth of Israel; Petunia; Patriarch. Barefoot Theatre Co., F.A.C.T., Musicals Tonight, Northern Stage, Struthers Library Theatre. Regional: Menopause the Musical; Sweeney Todd, Gypsy; Annie, The Full Monty, Frozen, etc. TV: Bull, Celebrity Ghost Stories, I'd Kill for You. Costumer-over 100 productions on Long Island and New York City. Gratitude and thanks to this wonderful crew and cast, and Mary, Betty, Joe, Melanie, Omi.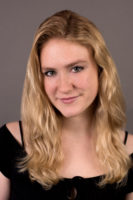 Carly King (Molly Finch): Growing up in Palo Alto, California, Carly King played a variety of Disney princesses and tortured adolescent girls until taking on more serious roles in her high school's productions of Twelfth Night, The Crucible, and Pride and Prejudice. At the 2012 Northern California Thespian One Act Competition, she was awarded Best Supporting Actress in a One Act. She has remained involved in student theater and film at Wesleyan University, where she is currently a senior.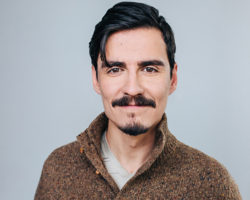 Michael Vitaly Sázonov* (Ted Finch): NY credits: Michael Weller's Sex Good; Money Bad (Broken Watch).  World premiere of Susan Stanton's Solstice Party! (Live Source).  Regional: Arena Stage, Kennedy Center, Round House. Workshops: Playwrights Horizons, Ma-Yi, terra NOVA, the Lark. Outreach: Dance for PD® apprentice teacher.  Education: American University's School of International Service.  Michael was selected to participate in NYFA's 2018 Immigrant Artist Mentoring Program: Social Practice, where he looks forward to delving deeper in his work as a theatre-maker: michaelvitaly.wordpress.com.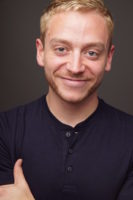 Curry Whitmire* (Mason Finch): Favorite NY credits: That True Phoenix (Team Awesome Robot); Odyssey: The Epic Musical (Araca Project); The Tower (Anti Matter Collective); christopher marlowe's chloroform dream (Lunar Energy Productions, NYIT nomination); King John, The Tempest (Tale Told Productions); The Seagull (Wandering Bark Theatre Co.),Drunken City, The Last Days of Judas Iscariot (Sanguine Theatre Co.).  Curry has a BFA from the University of Oklahoma, find him on thousands of menus across NYC. currywhitmire.com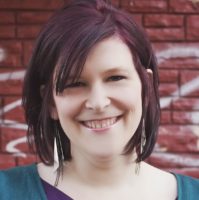 Kathryn McConnell (Dramaturg/Producer): After nearly three years of collaboration with Joan, Kathryn is so thrilled to see this lovely play come to life. She's proud to be a co-founder of Squeaky Bicycle Productions, and to have worked as director, dramaturg, and more on many incredible new works over the past 7 seasons. Kathryn has a BFA from the University of Oklahoma and has worked with Workshop, NYWIFT, Sanguine, EstroGenius, WVMTF, the Hippodrome Theatre, Westport Country Playhouse, and more. Massive thanks to the cast and production team; my incredibly supportive family, friends, and Brothers; and most of all, to Joan and Brandi. Kathrynamcconnell.com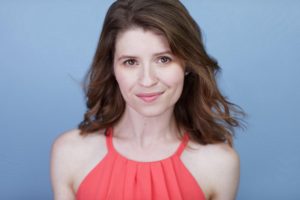 Mary Linehan (Production Stage Manager) is so grateful to Brandi, Kate, and the entire company for welcoming her with open arms. Recent SM credits: Return to Spoon River (Theatre Row), Dear Destiny (dir. Vincent Pastore), and Auditions, Zoe's Auditions (United Solo Fest), The Adding Machine (West End Theatre). Recent stage credits: The Tempest (Bryant Park Shakespeare), All's Well That Ends Well (Shakespeare in the Parking Lot), Hair (The Secret Theatre), and A Midsummer Night's Dream (Hermia). Marylinehan23@gmail.com #marykev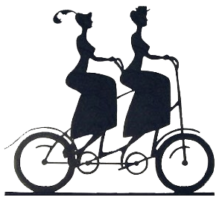 Jessi Cotter (Stage Manager): NYC productions: Must, Comedy of Errors, (Classic Stage Company), An Astronaut's Tale (Encompass Opera/BAM), Revival (Dances for a Variable Population), Kid Victory (Vineyard Theatre-PA), "Master Harold"… and the Boys (Signature-PA), Hamilton (PA). Oregon credits: production manager for Ballet Fantastique and The Shedd Institute, Stage Manager for Oregon Contemporary Theatre, and Quartermaster for Pickathon. MFA, Columbia University.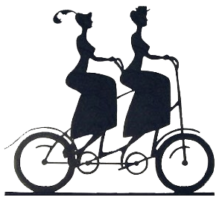 Amanda Browne (Assistant Stage Manager) is overjoyed to be a part of this production. She is a sophomore at SUNY Purchase majoring in Theatre and Performance and focusing in Stage Management. In addition to being the assistant stage manager on this production, she is the Squeaky Bicycle Productions Stage Management Intern for Spring 2018.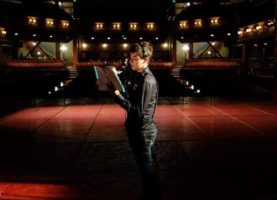 S. "Stoli" Stolnack (Lighting Designer) NYC design credits include East in Red (Dark House Theater), Primary (Sanguine Theatre Company), skinny crazy small (Theatrelab), Mauritius, Visions of Lilith and tick, tick…BOOM! (The Artist's Sandbox), Fen (Red Garnet Theatre Company), The Queensboro Dance Festival 2015, GIG with Jenna Nicholls. Other design: Life.Cycle (Eclectic Theatre, Seattle), The Little Mermaid (Evansville Ballet). BFA: University of Evansville. sstolnack.com.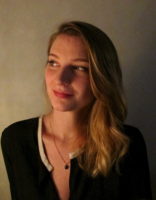 Meg McGuigan (Set Designer) is a freelance scenic designer and artist, originally from Seattle, currently based in NYC.  Credits include Romeo and Juliet (Shakespeare Society) Koalas Are Dicks (Randomly Specific Theatre) and full seasons at B Street Theatre, Stagedoor Manor, and Spaeth Design. She worked previously with Squeaky Bicycle productions on Dead Man's Dinner, and is thrilled to be working with this lovely team again. megmcguigan.com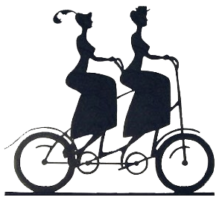 Megan Culley (Sound Designer) is an NYC based Sound Designer and Composer. Recent designs include Inanimate (The Flea Theater), Hedda/Red Light Winter (Bridge Production Group), Grounded (Dobama Theater), Rosemary and Time (Paradise Factor Theatre), and Pete Rex (Dreamscape Productions). www.meganculley.com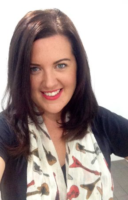 Jen McAuliffe (Production Management Intern) joins us from Sydney, Australia as our Assistant Production Manager/Intern. With a BA in Media, Communications and Critical Cultural studies and a background in broadcast television and scriptwriting, she continues to explore her love for the arts, especially theater, by joining Squeaky Bicycle Productions.